Work is the meat of life, pleasure the dessert. ~ B. C. Forbes


---
Happy St; Joseph's Day everyone!

Here's a great recipe for St. Joseph's cream puff my Mom made twice a year. They are soooooooo good you must try them. Enjoy!
Sweet Treat
Mom's all time favorite dessert. Cream Puffs are not as difficult to make as one might think. The puff pastry can be made ahead of time and you can now use instant custard or pudding for the filling. Years ago Mom made homemade custard for the filling which is really tricky and a little time consuming to make. Instant fillings will give you the same delicious results.
Even though Mom just made these for St. Joseph's Day and Christmas, this dessert is great any time of the year. The crusty pastry filled with custard was so good I could never resist waiting for them to cool down before I would eat at least a half a dozen of them................ Read More


---
Eat Like An Italian
Very proud to announce my new paperback "Eat Like an Italian" will be released around the first of April. This book will contain most of our old favorites plus many new recipes. Official release will be announced through our newsletterm "Shut Up and Mangia", and our Facebook page. Again thank you for your support. Without you we would not exist.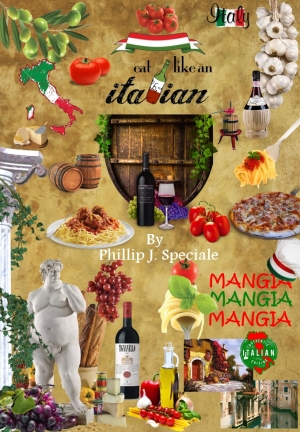 ---
Site News
If you haven't joined us yet please visit my Facebook Fan page. Besides our rss feed, all new recipes and site announcements will appear on this page.
We have over 6000 fans so far and it keeps getting bigger everyday. Thanks. We'd appreciate it if you share this page with all your FB friends.
Great Chicago Italian Recipes is dedicated to adding new and traditional Italian recipes for your enjoyment. The site is getting bigger and better. Don't forget the addition of "The Italian Grocer" and the"The Great Italian Music Store" for your convenience. Thank You for supporting this site.


---
Final Thoughts
If you enjoy our newsletter please feel free to email this newsletter to a friend so they can Subscribe to "Shut Up and Mangia!" and begin to enjoy the many Italian recipes we have to offer.
Mangia Italiano!
Take Care,
Phillip J. Speciale