---
Site Announcements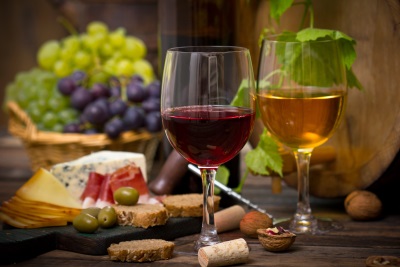 Lately, I've noticed the site is looking a little outdated and repetitious. So I'm currently revamping the site by redesigning the format, creating new recipes, creating slideshow instructions, adding a forum so we can discuss any recipe and building a membership section. All this while finishing up the new book "Eat Like An Italian".
While Great Chicago Italian Recipes is being renovated, the newsletter will be delayed for about a month then will be sent out once a week due to high mailing cost. In the meantime you will be able to access all the recipes, old and new, by just visiting Great Chicago Italian Recipes or our Facebook Page for daily recipes.
Thank You for your patience,
Phillip J. Speciale
---
32 Great Italian Sauces
If you have a minute take a look at my new eBook "32 Great Italian Sauces". It is a compilation of all my sauce recipes listed in one place for your convenience. Great sauces for pasta, meat, chicken or seafood. Download it today and you're ready to start cooking. Enjoy! Mangia Italiano!

.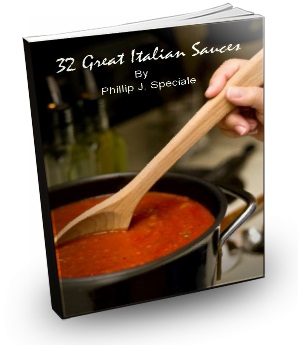 32 Great Italian Sauces"
---
Eat Like An Italian
Very proud to announce my new paperback "Eat Like an Italian" will be released around mid September. This book will contain most of our old favorites plus many new recipes. Official release will be announced through our newsletterm "Shut Up and Mangia", and our Facebook page. Again thank you for your support. Without you we would not exist.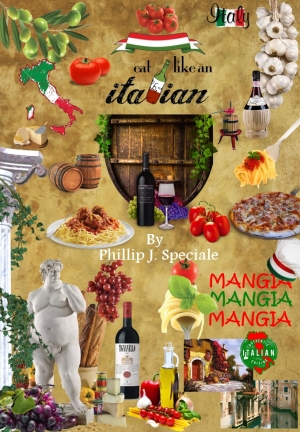 ---
Site News
If you haven't joined us yet please visit my Facebook Fan page. Besides our rss feed, all new recipes and site announcements will appear on this page.
We have over 6000 fans so far and it keeps getting bigger everyday. Thanks. We'd appreciate it if you share this page with all your FB friends.
Great Chicago Italian Recipes is dedicated to adding new and traditional Italian recipes for your enjoyment. The site is getting bigger and better. Don't forget the addition of "The Italian Grocer" and the "The Great Italian Music Store" for your convenience. Thank You for supporting this site.


---
Final Thoughts
If you enjoy our newsletter please feel free to email this newsletter to a friend so they can Subscribe to "Shut Up and Mangia!" and begin to enjoy the many Italian recipes we have to offer.
Mangia Italiano!
Take Care,
Phillip J. Speciale