"Health food may be good for the conscience but Oreos taste a hell of a lot better." ~ Robert Redford
---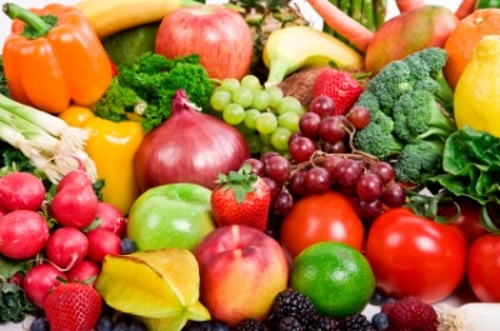 ---
Benvenuti Amici
Healthy Italian Recipes
Welcome to the 39 issue of "Shut Up and Mangia!". This special edition will focus on healthy Italian cooking.
Many people donít realize that Italian food is some of the healthiest food in the world as long as itís prepared and eaten properly. Cooking with a mix of fresh vegetables, pastas, grains, beans, fruit, meat and seafood gives Italian cuisine plenty of nutrients but there are certain things that should be avoided if your counting calories.
The first thing would be the bread. I know itís not easy but passing on the bread will help you considerably in controlling weight gain. The other things to avoid are fried foods and dishes with cream and cheese sauces. Which of course are the most flavorful. Itís also best to use olive oil in place of butter and bake meats and seafood whenever possible.
The use of whole grain or whole wheat pastas help considerably and itís always best to steam your vegetables. In light of all this I added a section called "Healthy Recipes". So far there are 10 of my favorite low cal, low fat dishes. Iíll add more as time goes by. Enjoy!
---
Site News
If you havenít joined us yet please visit my Facebook Fan page. Besides our rss feed, all new recipes and site announcements will appear on this page.
We have over 1400 fans so far and it keeps getting bigger everyday. Thanks. Weíd appreciate it if you share this page with all your FB friends.
There is still plenty of time to enter our new contest. This is our biggest and best contest ever with great new prizes to be awarded to the top five best "Main Dish" recipes. The "Mangia Italiano Fall/Winter Italian Recipe Contest" began on September 15, 2010 and will continue until March 15, 2011. Just enter your favorite recipe and view all the great prizes we picked out for you. Please read the official rules for details. Great Chicago Italian Recipes is dedicated to adding new and traditional Italian recipes for your enjoyment. The site is getting bigger and better with the addition of ďThe Italian Grocerď and theďThe Great Italian Music Storeď. Thank You for supporting this site.


---
Healthy Italian Recipe Books
If your seriously consider dieting but still love Italian food, here are a few books to help you along. The first book, The Italian Diet: 100 Healthy Italian Recipes to Help You Lose Weight and Love Food
by Gino DíAcampo, includes healthy and satisfying recipes that use the freshest ingredients. Also, Leading dietitian Juliette Kellow analyzes each of Gino's recipes and constructs meal plans to help lose weight.
The second book, Healthy Italian Cooking
by Emanuela Stucchi, consists of 130 recipes that use vegetarian ingredients which are the basis for all his dishes. Chapters ranging from antipasti to desserts embrace such dishes as cream of cannellini bean soup with sage and lemon, spaghetti with garlic and walnuts, sauteed carrots with balsamic vinegar sauce, and castagnacci, a torte made with chestnut flour, pine nuts and rosemary. Great book for anyone who loves Italian food but looking to lose a few pounds.
The third book that I liked was Fat-Free Italian Cooking: Over 160 No-Fat or Low-Fat Recipes for Tempting Tasty and Healthy Eating (Cookery)
by Ann Sheasby. She gives expert advice on healthy eating, with guidelines for cutting down on fat, information kon fat content and fat-free cooking techniques, and essential equipment for cooking delicious low-fat Italian food.
---
Healthy Italian Recipes
Enter here to view my new section that features "10 Healthy Italian Recipes". This section features some great nutritious recipes like:


Turkey Bolognese Sauce,
Ravioli with Spinach,
Fusilli with Tuna,
Simple Healthy Bruschetta plus many more.
Here youíll enjoy the delicious flavor of Italian food without the fat and calories. Every week Iíll be adding a new healthy recipe. Enjoy!
---
Holiday Announcements

Maybe this issue isnít a good time to sell my Holiday cookie book but if you are not dieting or plan to cheat a little over the holidays, this is a great compilation of some of my favorite holiday cookies, pastries and desserts. My ebook "Italian Christmas Cookies, Pastries and Desserts" features classic Italian recipes like Cannoli, Sicilian Cassata, Anginetti Cookies, Buccellato and many more.
This ebook will help you create the most traditional Italian treats for your dessert table. To view the full table of contents just click on the banner above.

You can also get a copy of my ebook "Mia Cucina Pazzo" which features over 100 recipes. Buy now and get ready for Thanksgiving and Christmas.
To download a copy for the Holidays, just click here or click on the banner above and you will be able to view the full table of contents before purchasing.
---
Final Thoughts
If you enjoy our newsletter please feel free to email this newsletter to a friend so they can Subscribe to "Shut Up and Mangia!" and begin to enjoy the many Italian recipes we have to offer.
Mangia Italiano!
Take Care,
Phillip J. Speciale