---
Site Announcements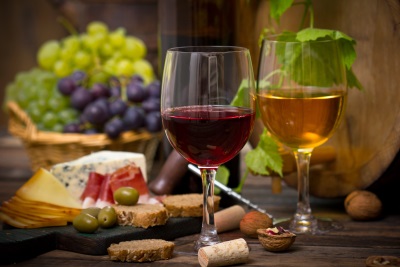 This issue of "Shut Up and Mangia" is just a site progress update. During the past month or so some great changes have taken place to give you a better experiance. Two of the major changes that we made is the addition of our "Printer Friendly" button and a "Pinterest" button under all our photos. Pinterest will make it easier for you to share our recipes.
We have launched three new products. The newest being our own special blend of Chicago-Style Italian Beef Seasoning which we are very proud of. You can now re-create the flavors of a Great Chicago-Style Beef Sandwich in the comfort of your own home.

The second product that was created are three beautiful Italian inspired prints. These "Limited Edition" prints capture the essence of old world Italy and would look great in any home or office.

For further information and detailed images of these beautiful limited edition prints just visit our "Fine Italian Prints" page.
The third product is a new addition to our eBook library. This eBook will give you 30 of our favorite pizza recipes. So if you love pizza as much as we do you can purchase and download "Pizza" right here.
We have also added two knew article pages. The first is "Italian Food Tips and Info". This section is will help you prepare some great Italian food. The second section is "The Italian Experience" which features great stories about Italian products, people and culture.
Along with all these changes we also added many new recipes. Check out five of our favorites:
Chicago Style Breaded Stead Sandwich
Gnocchi Carbonara Chicken Voldostano Italian Sausage Puttanesca Meatball Parmesan Sandwich
While Great Chicago Italian Recipes is still being renovated, our newsletter "Shut Up and Mangia" will still be delayed for a few more weeks. In the meantime you will be able to access all the recipes, old and new, by just visiting Great Chicago Italian Recipes or our Facebook Page for daily recipes.
Thank You for your patience,
Phillip J. Speciale
---
Site News
If you haven't joined us yet please visit my Facebook Fan page. Besides our rss feed, all new recipes and site announcements will appear on this page.
We have over 6000 fans so far and it keeps getting bigger everyday. Thanks. We'd appreciate it if you share this page with all your FB friends.
Great Chicago Italian Recipes is dedicated to adding new and traditional Italian recipes for your enjoyment. The site is getting bigger and better. Don't forget the addition of "The Italian Grocer" and the "The Great Italian Music Store" for your convenience. Thank You for supporting this site.


---
Final Thoughts
If you enjoy our newsletter please feel free to email this newsletter to a friend so they can Subscribe to "Shut Up and Mangia!" and begin to enjoy the many Italian recipes we have to offer.
Mangia Italiano!
Take Care,
Phillip J. Speciale