"An Italian Night Out"
"The Joynt"
---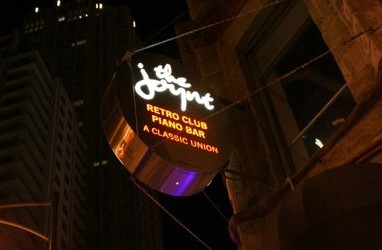 ---
The Joynt Piano Bar and Retro Club
If you live in Chicago or are just visiting, there is no place in town you would rather be at than The Joynt. If you don't appreciate style and class then this is not the place for you. The Joynt is a luxurious four room nightclub that features some of the best live music, cocktails and ambiance this city has to offer and that's just in one room. Depending on your mood you may choose to relax in the The Lounge or dance the night away in the downstairs Retro Club.
The Joynt opened in the trendy River North section of Chicago in April of 2008 and continues to attract a certain clientele who enjoy great music and a type of atmosphere you'll only find in a Micky Spillane novel. It's a type of place where gentlemen are gentlemen and ladies are ladies. There are not many places left in the city where people actually dress up before going out on a night on the town but the The Joynt is definitely that kind place.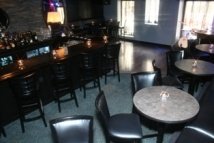 The main attraction is not necessarily the music or the atmosphere but the owners and the staff. From the time you enter the door until the time you leave you are treated as if you're a long lost friend or famiglia, like us Italians like to say. Whether you're worth a million dollars or one hundred dollars you'll be welcomed like you've been going there for years.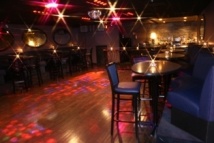 Stan Wozniak is the man behind the concept. I've worked for Stan for years at Bigg's Restaurant, Jilly's and Rizzo's. If there is anything I learned from him is that everyone is treated like a V.I.P.. Stan makes sure his staff knows that from the very beginning.
That is why I know when you walk into The Joynt you'll be greeted by a friendly staff, entertained by only the best musicians and mingle with some of the nicest people you'll ever want to meet.
So if you into sophistication, a relaxed atmosphere, great music, dancing and top shelf drinks, then The Joynt is the place for you. I've been known to drop by on occasion. I'm the guy with the glass of Dewers on the rocks.
The Joynt is located at 650 North Dearborn Street on the corner or Erie and Dearborn. For advanced reservations for a table: Phone 1-312-573-2233.
Visit their website at The Joynt Chicago
Have Fun!
Phillip J. Speciale
---
Don't forget to click on the logo below and subscribe to my
NEW NEWSLETTER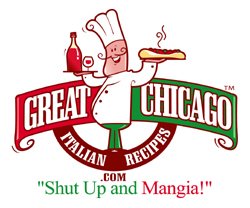 That's a discovery! That's Italian! That's
Great Chicago Italian Recipes.com
---
Leave The Joynt and Return to Italian Recipes

Leave The Joynt and Return to Italian Restaurant Reviews
---
---
---
Home |The Italian Grocer |Italian Heritage |Italian Chefs | New Contest |What's New | Restaurant Reviews | Your Reviews |Appetizer Recipes | Soup Recipes | Salad Recipes | Bread Recipes | Vegetable Recipes | Pasta Recipes | Poultry Recipes |Beef Recipes | Pork Recipes |Veal Recipes |Lamb Recipes | Seafood Recipes |Pizza Recipes | Cooking for Kids | Italian Cheese | Italian Wine | Dessert Recipes |Coffee and Espresso|Italian Dinner Music | Food Glossary |About the Cook |Sitemap |Share This Site |Contact |Privacy Policy | Disclaimer |Submit Your Recipes |Your Italian Recipes | Archived Menus