Great Chicago Italian
Restaurant Reviews
---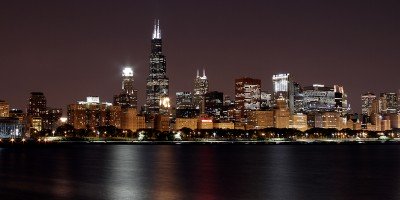 ---
Great Chicago Italian Restaurant Reviews will bring you on a journey through some of the best Italian restaurants in Chicago.
Italian food in Chicago is rich in history. Families who immigrated to Chicago in the early 1900's settled mainly in the areas of 24th and Oakley and Taylor Street. This neighborhood now known as "Little Italy" boasts some of the city's finest Italian restaurants.
In this Italian Restaurant Reviews section I'm looking forward to re-visiting quite a few places I haven't been to in a long time and bring you reviews which may help you decide where to go for lunch or dinner.
Places like Bacchanalia, Tufano's, Tuscany, La Fontanella have been there for years serving regional specialties from Northern and Southern Italy.


In the Downtown area of the city you'll also find places like The Italian Village, the oldest Italian restaurant in the city which houses three restaurants in one. This place has been owned by the Capitanini family for three generations. You shouldn't visit or live in Chicago without dining in this historic restaurant.
Off of Chicago's Magnificent Mile Michigan you'll find a few of my favorites like Bice, Volare and Spiaggia. Vibrant and exciting best describes these establishments who feature some of the best authentic Italian dishes in the country.
On the North side I will give you some great Italian Restaurant Reviews from places like Vinci, Mia Francesca and La Bocca della Verita just to name a few.
And last but not least, I don't want to exclude my friend Armando at La Scarola.
I'm going to begin these Italian Restaurant Reviews on the South side and work my way North, so it may take me a while to complete this list. I'll try to enjoy myself with all this hard work ahead of me. Hopefully I'll be able to snatch a recipe here and there.
Recently I discovered Gioco on the city's southeast side which I will cover in my first review. This fairly new Tuscan style restaurant was a place I've wanted to visit for a long time.
Let's begin our adventures with some great Italian restaurant Reviews.
Rosal's Italian Cucina
A little Sicilian restaurant in the heart of Little Italy.
Biaggi's Ristorante Italiano
Great diner and great wine.
The Italian Village
Chicago's oldest Italian Restaurant.
Trattoria No. 10
Nice after work place in the heart of downtown Chicago.
Connie's Pizza
Great old neighborhood pizza place filled with memories and tradition.
Terragusto Italian Cafe and Market
This North side Italian cafe serves up excellent organic pasta dishes.
Tufanos Vernon Park Tap
An old reliable place in the heart of "Little Italy" which I enjoyed very much.
The Joynt
Retro Club and Piano Bar is the best place in Chicago for music and cocktails
Three Aces
Great new Taylor Street place I'm sure you'll enjoy.


---
Don't forget to click on the logo below and subscribe to my
NEW NEWSLETTER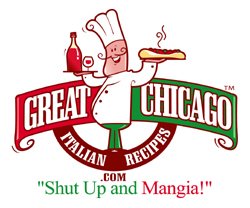 That's a discovery! That's Italian! That's
Great Chicago Italian Recipes.com
Leave Italian Restaurant Reviews and Return to Italian Recipes
---
"NEW FOR YOU"

The picture at the bottom of the page is of beautiful Venice. If you plan on visiting Italy in the future Click Here to visit "Italy From The Inside", The Definitive Survival Guide for Travelers.
---

---
---
Home | The Italian Grocer | Italian Heritage | Italian Chefs | New Contest | What's New | Restaurant Reviews | Your Reviews | Appetizer Recipes | Soup Recipes | Salad Recipes | Bread Recipes | Vegetable Recipes | Pasta Recipes | Poultry Recipes | Beef Recipes | Pork Recipes | Veal Recipes | Lamb Recipes | Seafood Recipes | Pizza Recipes | Cooking for Kids | Italian Cheese | Italian Wine | Dessert Recipes | Coffee and Espresso| Italian Dinner Music | Food Glossary | About the Cook | Sitemap | Share This Site | Contact | Privacy Policy | Disclaimer | Submit Your Recipes | Your Italian Recipes | Archived Menus