Great Culinary Creations
---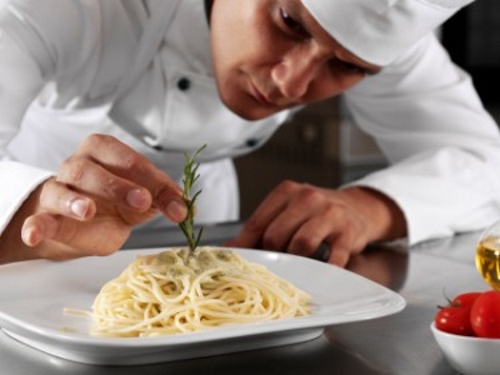 ---
That's Italian
Dear Readers,
This page is to show some of the Great Culinary Creations of some of the most talented Italian chefs throughout the world. Their contribution to preserving our Italian heritage is seen in their devotion to their craft.
For many years Italians have played a huge part in all areas of the American way of life. Italians who live in America and American citizens of Italian American ancestry have always contributed to the growth of our country in every large industry. The education, entertainment, sports, arts, science and business industries have greatly gained from their accomplishments.
In my opinion there is no greater industry that has gained more from Italians and Italian Americans than the culinary and hospitality industry. When people from different areas of Italy immigrated throughout United States they brought with them a part of their home. Italian food is not just something that is eaten. It is an emotion that identifies our heritage. It defines who we are as citizens of this great country.
I love cooking for my family and friends on a daily basis just like millions of people do every day. I'm very lucky to be able to share my recipes and abilities through my website. But these Chefs who prepare Great Culinary Creations for masses of people everyday are visionaries and trend setters. Their plate is a canvas. They take basic ingredients and bring them to the next level and they inspire us to try something new, different and exciting.
They conjure up visions of old world traditions into our everyday lives. They remind us of the true meaning of food, family and friends. And, they express our Italian culture and our heritage.
On this page you will find the Chef's biography and one of their Great Culinary Creations that you can try at home. I'm looking forward to this section and can't wait to try some of these great recipes.
Just for the record these are not paid endorsements in any way, shape or form. They are just great stories and recipes I think we all will enjoy. Don't forget,………
…………Mangia Italiao!
Phillip J. Speciale


Chef Pat Marone's contribution to the culinary industry has spanned over 25 years. He has been associated with numerous five star restaurants including Naples 25, located in the Gold Coast of Long Island's premier luxury shopping center, Americana Manhasset.
Read More...


What can be said about Chef Nick Stellino? He was once quoted as saying, "When Italians talk about food, we are talking about our souls". This pretty much sums up his passion and commitment to the art of Italian cooking.
Read More...


From Caesars Palace in Las Vegas beams a shining light named Carla Pellegrino. Her creative passion for the art of cooking has taken the infamous "Rao's of New York's" menu to the next level, making "Rao's at Caesars Palace" one the best Italian restaurants in the country.
Read More...


Since founded in 1944, Patsy's Italian Restaurant in New York has had only three Great Italian Chefs in the kitchen preparing some of the most delicious Neapolitan dishes. Pasquale "Patsy" Scognamillo, his son Joseph and his son Sal have established a type of restaurant that raises images of family, friendship and tradition.
Read More...


When Great Italian Chef Gianfranco Chiarini cooks, he creates a work of fine art. Using a plate as his canvas and food as his paint, he produces culinary masterpieces that thoroughly please the eye and the palette. His modernistic style of fusion cooking has been an inspiration to Chefs all over the world.
Read More...


It has been said that people who can't do, teach. This is definitely not the case for Chef Thomas G. Ciapi who is capable of doing and teaching. With almost thirty years experience in the industry, Chef Ciapi is an Executive Chef, Certified Culinary Educator, Certified Culinary Administrator and an inductee in the acclaimed American Academy of Chefs.
Read More...


Behind ever Great Italian Chef is a great story. Step by step, Chef Franco Lania has learned to develop his craft and techniques by experiencing other countries and cultures.
Read More...


---
Don't forget to click on the logo below and subscribe to my
NEW NEWSLETTER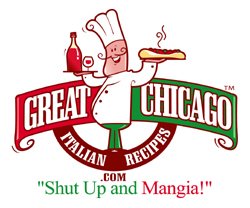 That's a discovery! That's Italian! That's
Great Chicago Italian Recipes.com
Leave Great Culinary Creations and Return to Italian Recipes
---
---
---
Home | The Italian Grocer | Italian Heritage | Italian Chefs | New Contest | What's New | Restaurant Reviews | Your Reviews | Appetizer Recipes | Soup Recipes | Salad Recipes | Bread Recipes | Vegetable Recipes | Pasta Recipes | Poultry Recipes | Beef Recipes | Pork Recipes | Veal Recipes | Lamb Recipes | Seafood Recipes | Pizza Recipes | Cooking for Kids | Italian Cheese | Italian Wine | Dessert Recipes | Coffee and Espresso| Italian Dinner Music | Food Glossary | About the Cook | Sitemap | Share This Site | Contact | Privacy Policy | Disclaimer | Submit Your Recipes | Your Italian Recipes | Archived Menus