Italian Beef Recipes
---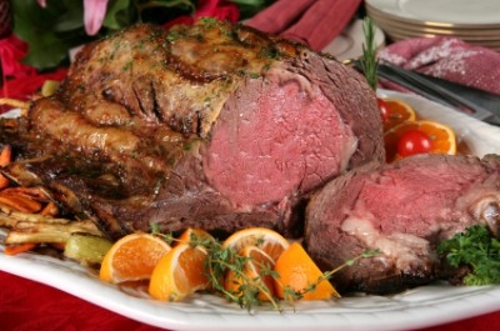 ---
THE BEST BEEF
Here you'll find the best Italian Beef Recipes I could find. Beef stew, bracciole, tenderloin, roasts, my famous Italian steak sandwich and other fine recipes will have you returning to this section over and over again.
I'm starting with a few Italian Beef Recipes but eventually there will be so many you'll have a hard time choosing.
In order to enjoy these recipes you must put on some Italian music and grab that wine in order to fully appreciate the flavors that we are about to explore. These great Italian Beef Recipes recipes will be truly enjoyed by the whole family.
I was going to start with the beef stew but I think it's best to start with the beef sandwiches and work are way through the rest.
---
Chicago-Style Italian Beef Sandwich
Juicy and delicious beef sandwiches. Where else but Chicago.
Beef Stew
Hearty dish that always tastes better the next day.
Italian Steak Sandwich
Tender and juicy sandwich topped with tomatoes, sweet peppers, mushrooms and onions on crispy garlic bread. Mmmmm!
Stuffed Peppers Italiano
Stuffed peppers made two ways.
Fillet Mignon with Brandy, Cream and Peppercorns
Creamy brandy sauce tops this classic steak.
Italian Style Meatloaf
Meatloaf blended with fresh herbs and tomatoes.
Roasted Beef Tenderloin
Delicious beef tenderloin roasted to perfection.
Grilled Italian Style Burgers
Juicy burgers ready for the summertime.
Italian Style Pepper Steak
Tender sliced tenderloin with sweet peppers and onions.
Porterhouse Steak with Roasted Garlic
Juicy tender steak.
Braised Beef with Barolo Wine
A hearty beef meal with a Barolo wine sauce.
Braciola
Tender meat stuffed with parmesan cheese and hard boiled eggs.
Roman-Style Braised Oxtail
This tender meat will melt in your mouth and burst with flavor.
Mom's Cabbage Rolls
Savory cabbage rolls.
Italian Stuffed Cabbage Rolls #2
Tasty rolls stuffed with three different meats.
Trippa alla Romano
Tender tripe topped with shaved Pecorino Romano cheese.
Beef with Peppers
Tender bites of beef braised with sweet peppers.
Tagliata
Grilled New York strip steaks coated with olive oil and served on a bed of arugula.
Italian-Style Pot Roast
Braised pot roast with vegetables, herbs and spices.
Italian London Broil
Tender flank steak topped with tomatoes, onions and mushrooms.
Italian Meatball Sandwich
Delicious meatballs topped with provolone, peppers and onions on garlic bread.
The Best Beef Lasagna
Excellent lasagna with Romano,provolone and mozzarella cheeses.
Beef Short Ribs Italiano
Tender ribs braised in red wine and beef broth.
Great Fried Meatballs
Delicious meatballs made with a lot of Romano cheese.
The Big Braciola
Tender flank steak, filled, rolled and braised.
Rigatoni with Beef and Tomatoes
Tender beef braised in a basil tomato sauce.
Italian Style Meatloaf Sandwich
Delicious meatloaf topped with marinara sauce.
Braised Sirloin tips with Garlic Mashed Potatoes
Tender tips served with a rich gravy and vegetables.
---
Don't forget to click on the logo below and subscribe to my
NEW NEWSLETTER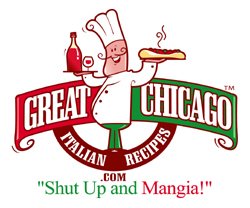 That's a discovery! That's Italian! That's
Great Chicago Italian Recipes.com
Leave Italian Beef Recipes and Return to Italian Recipes
---
---
Home | The Italian Grocer | Italian Heritage | Italian Chefs | New Contest | What's New | Restaurant Reviews | Your Reviews | Appetizer Recipes | Soup Recipes | Salad Recipes | Bread Recipes | Vegetable Recipes | Pasta Recipes | Poultry Recipes | Beef Recipes | Pork Recipes | Veal Recipes | Lamb Recipes | Seafood Recipes | Pizza Recipes | Cooking for Kids | Italian Cheese | Italian Wine | Dessert Recipes | Coffee and Espresso| Italian Dinner Music | Food Glossary | About the Cook | Sitemap | Share This Site | Contact | Privacy Policy | Disclaimer | Submit Your Recipes | Your Italian Recipes | Archived Menus