Healthy Recipes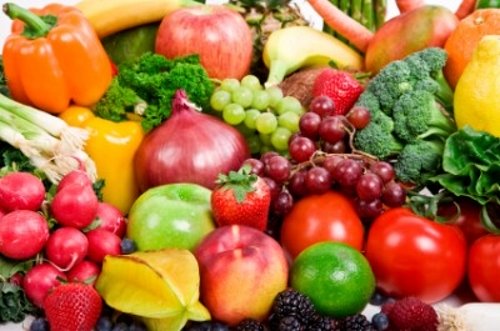 ---
Deliciously Healthy
These
Healthy Recipes
are filled with flavor and not fat. A lot of people are under the misconception that Italian food is fattening. But the use of fresh vegetables, whole wheat pasta and low fat products can cut down your fat and calorie intake considerably . You would be surprise how many Italian dishes can be prepared full of flavor and low In calories.
Ground turkey or chicken can be used to make a great bolognese sauce and burgers. Fresh vegetable pastas or a vegetable lasagna with low fat cottage cheese and low fat ricotta is also a great is alternative. Salmon fillets, cod and sole are just three fishes that contain low fat and can be prepared nutritiously.
There are many combinations of things you can do to create these Healthy Recipes. Most healthy Italian inspired recipes will include fruits, vegetables, grains and beans along with fresh seafood. There is definitely much more to Italian cooking than just pasta. Each region has their own dishes which were shaped by their own climate and terrain or by neighboring countries.
Italian cuisine is actually recognized as the worlds healthiest. Meat is rarely used and the majority of dishes are made from the freshest ingredients.
These Healthy Recipes should keep you cooking for a while. They're low in fat, nutritious and flavorful. From time to time I'll add more and more. You can't go wrong with these delicious dishes. Enjoy!

Turkey Bolognese Sauce
A rich tasty topping made with lean meat.
Ravioli with Spinach
Tasty low cal ravioli dish with fresh spinach.
Fusilli with Tuna
Imported Italian tuna with whole wheat pasta.
Simple Healthy Bruschetta
Simple appetizer with fresh diced tomatoes.
Penne with Chicken and Veggies
Lean chicken breasts with fresh vegetables.
Turkey Piccata
Turkey cutlets in a light lemon sauce.
Rigatoni with Eggplant
Traditional eggplant mixed with whole wheat pasta.
Fusilli with Scallops and Peas
Plump sea scallops with pasta.
Chicken Breasts with Rapini
Fresh rapini with tender chicken breasts make this dish an excellent healthy choice.
Tortellini and Zucchini Soup
Great soup for a cool day.
Easy Turkey Soup
Delicious after holiday soup.
Shells with Roasted Vegetables
Rich caramelized veggies mixed with whole wheat pasta.
Italian Cabbage Soup
Excellent nutritious soup for a cold day.
Mozzarella Sandwich
Fresh mozzarella on a garlic toasted ciabatta buns
Don't forget to click on the logo below and subscribe to my
NEW NEWSLETTER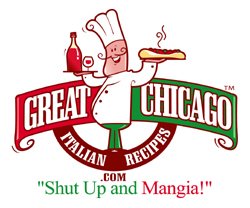 That's a discovery! That' Italian! That's
Great-Chicago-Italian-Recipes.com
Leave Healthy Recipes and Return to Italian Recipes
---
---
Home | The Italian Grocer | Italian Heritage | Italian Chefs | New Contest | What's New | Restaurant Reviews | Your Reviews | Appetizer Recipes | Soup Recipes | Salad Recipes | Bread Recipes | Vegetable Recipes | Pasta Recipes | Poultry Recipes | Beef Recipes | Pork Recipes | Veal Recipes | Lamb Recipes | Seafood Recipes | Pizza Recipes | Cooking for Kids | Italian Cheese | Italian Wine | Dessert Recipes | Coffee and Espresso| Italian Dinner Music | Food Glossary | About the Cook | Sitemap | Share This Site | Contact | Privacy Policy | Disclaimer | Submit Your Recipes | Your Italian Recipes | Archived Menus