Homemade Saffron Bigoli
with Duck Ragout
By
Chef Giuseppe Tentori
(Boka Restaurant)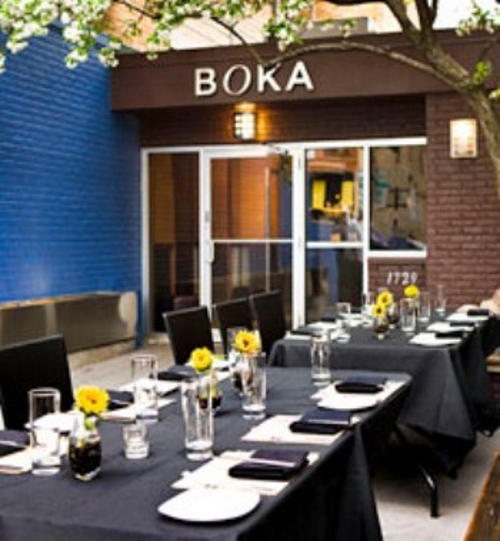 ---
Classic
Here's a great recipe for Homemade Saffron Bigoli with Duck Ragout given to us by Chef Giuseppe Tentori from Chicago's Boka Restaurant.
For those of you not familiar with bigoli, it's a thick pasta which is normally made using a machine called a bigolaro. This machine pushes the dough through holes to give the pasta it's unique thick shape. When making bigoli at home you can use a modern meat grinder to get similar results.
This hearty Homemade Saffron Bigoli with Duck Ragout is a classic Venetian dish I'm sure you will enjoy.
Bigoli Pasta
INGREDIENTS
700g of Flour 00 (Finely ground pasta flour)
6 duck eggs (Four whole eggs and two additional yolks)
2 T milk
Small pinch of Saffron
Salt and Pepper (To taste)

PREPARATION
Warm milk and add saffron to blossom
Pile flour on table and push middle out to make a ring of flour.
Put eggs, blossomed saffron and milk in center.
With a fork, stir liquids in center in a circular motion, gradually incorporating the flour.
When all the flour is incorporated, knead the dough.
Cut into four balls and let stand.
When ready to use the bigoli machine, roll a log and press in the bigoli press.
As the pasta comes out, continually Coat with flour to prevent sticking

Duck Ragout Sauce

INGREDIENTS
6 LB canned tomatoes
1 whole duck (cut into pieces)
1 onion (diced)
1 cup of white wine
1 T sugar
1 cup of Parmesan
8-10 basil leaves (chopped)
2 T olive oil
Salt and Pepper (To taste)

PREPARATION
Sweat chopped onions in pot with onions and wine.
Add white wine and cook on medium heat for 5 minutes.
Add quartered duck to pot with onions and wine.
Add tomatoes and sugar.
Cook on medium-low heat for 2 hours until duck is falling off the bone.
Salt and pepper to taste.
Let sit in the fridge for a whole day
Pull duck out of the sauce and remove the skin and bones.
Rice the sauce (Push sauce through a sieve or strainer)
Shred the duck meat and add back to the sauce.
Reheat the sauce on medium heat.
Cook bigoli or spaghetti and add to sauce.
Add parmesan and chopped basil and toss.

Makes 6 servings

For further information and reservations visit Boka Restaurant



---
Don't forget to click on the logo below and subscribe to my
NEW NEWSLETTER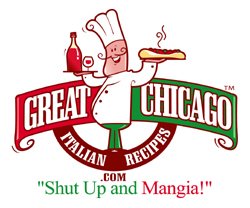 Leave Bigoli with Duck and Return to Italian Recipes

Leave Bigoli with Duck and Return to Italian Poultry Recipes
---
---
Home | The Italian Grocer | Italian Heritage | Italian Chefs | New Contest | What's New | Restaurant Reviews | Your Reviews | Appetizer Recipes | Soup Recipes | Salad Recipes | Bread Recipes | Vegetable Recipes | Pasta Recipes | Poultry Recipes | Beef Recipes | Pork Recipes | Veal Recipes | Lamb Recipes | Seafood Recipes | Pizza Recipes | Cooking for Kids | Italian Cheese | Italian Wine | Dessert Recipes | Coffee and Espresso| Italian Dinner Music | Food Glossary | About the Cook | Sitemap | Share This Site | Contact | Privacy Policy | Disclaimer | Submit Your Recipes | Your Italian Recipes | Archived Menus